PUBLICATIONS
The International Institute of Knowledge Management is a premier research institute and a publisher entrenched in serving the purpose of knowledge transfer dedicated to encouraging interdisciplinary research discussions, facilitating intercontinental awareness and promoting academic research. TIIKM Conferences provide a wide range of avenues to publish your research work. This comprises of renowned internationally peer reviewed Journals, indexed Proceedings etc.
TIIKM Publishing publishes abstracts in the conference abstract book with ISBN. Full papers accepted through the double blind reviewed process and will be published electronically with ISSN in the Conference Proceedings with a DOI Number (DOI prefix: 10.17501).
Conference proceedings will be indexed in the Thomson Reuters, SCOPUS, CABI and Google Scholar for possible Indexing.
GROWTH OF PUBLICATIONS IN TIIKM
---
" We assure, Quality & Timely Publications "
| | | | | | |
| --- | --- | --- | --- | --- | --- |
| Year | 2013 | 2014 | 2015 | 2016 | 2017 |
| Abstract Books | | 15 | 21 | 22 | 25 |
| Full Paper Publications | 02 | 05 | 08 | 11 | 16 |
| Affiliated Journals | 04 | 09 | 14 | 22 | 32 |
TIIKM Publications of Conference Proceedings, Conference Abstract Books and TIIKM Journals
For Authors
TIIKM Publishing is the ideal home for authors and editor who intends to bridge the advance research work to excellence. We are committed to providing the best possible service to all your publication needs. The information on these pages is designed to direct you to publishing your article in,TIIKM Journals, Affiliated Conference Journals, TIIKM Conference Proceedings and Conference Abstract Books.
Authors can find information on why to publish in a TIIKM Publications, the manuscript submission process and TIIKM's publishing policies, as well as ideas to promote your published article through the each publication opportunity and Conferences.
For Librarians
We encourage research librarians to list this TIIKM Conference Proceedings and TIIKM Journals among their library's electronic publication holdings. As well, it may be worth noting that this TIIKM Publication's open source publishing system is suitable for libraries to host for their faculty members to use with proceeding they are involved in editing. We can send the hard copy according to the request also.
For Editors and Reviewers
Editors and Reviewers (or potential new Editors and Reviewers wanting to enter into the editorial and peer referee roles) can find a wealth of opportunities on how to survive in editorial and reviewing roles and ensure academic and research expertise through the TIIKM Editorial and Reviewer opportunities.
The peer review process is a vital component in developing research across all field of subject. At TIIKM Publications we value and compensate the work done by peer reviewers representing the academic community, who provide an immense service to achieve publication excellence, pertaining to their field of expertise.
For Researchers
Researchers who are eagerly waiting to get their research efforts published can get the maximum benefit from TIIKM Publications in different ways. They can either submit your research work to TIIKM Publishing, Get literature for their research work or either get research consultancy for their research work and participate in world recognized conferences.
Researchers may also get the networking opportunities with scholars, industry expertise and policy makers via TIIKM Publications and participating to their Research Conferences.
For Readers
Try your literature needs from a leading international provider of innovative, high-quality content publishing Journals, Proceedings, Abstract Books and Research Presentations spanning a wide range of subject areas.
TIIKM PUBLISHING
We are TIIKM Publishing a platform for scholarly publishing working to make your research work published, indexed, cite, link, and assess. Researchers from all around the world get maximum opportunity exploring their research work to the world. We do it in four ways: gathering research community; Running a Rigor Reviewing Process, Publication and Indexing; and giving quality services to improve research communications.
It's as simple  |  and as trusted  |  as that
TIIKM Publications of Conference Proceedings, Conference Abstract Books and TIIKM Journals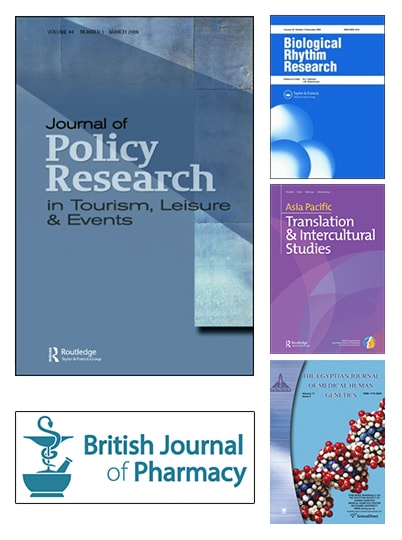 Gathering Research Community
TIIKM Publishing along with the TIIKM Conferences organizes international research conferences to taking Academicians, Universities, Professionals, Policy Makers and Industry Experts to a single platform nationally and internationally.
Publication and Indexing
Finally when necessary to rigorous reviews or highlight matters of particular importance are completed, the Meta-Data Submission and the DOI assignment will be completed (DOI prefix: 10.17501) for each research paper.
Send your research papers to be published in Thomson Reuters, SCOPUS, CABI, IEEE and Google Scholar for Possible Indexing while you getting the certifications from CROSSREF and DOI
Running a Rigor Reviewing Process
World class Reviewing Panel and the Scientific Committee will assure the rigor and quality reviewing process for you. Once all reviews have been submitted, a Scientific Committee will meet to make final accept/reject decisions based on the reviews. The Scientific Committee is made up of the Journal Editor, Journal Manager, Conference Chair, Conference Convener, General Conference Chairs and the two Associate Chairs who are appointed each year from the larger conference committee or the journal
Improve Research Communications
Each and every author will be addressed personally giving free consultancy and guidance to ensure the best publication. Timely communication and routine conversations with authors will ensure trusted opportunities with TIIKM Publishing.